Diverse women travellers share diverse African travel experiences
October 2 2010 , Written by thediversetraveller Published on #Africa, #Diverse Traveler, #DiverseTraveller, #DiverseTraveller.com - Women Who Travel, Write, Snap & Share, #Recommendations & Rants (tips, links and reviews), #travel tales, #travel writing, #travelers, #travellers, #women, #Writing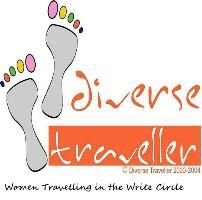 Just finished uploading the October edition of  Diverse Traveller.  This month Diverse Travellers will take you on a journey around Africa.  And you don't have to pack or take any vaccinations.
And that's not all ...
Please pass Diverse Traveller on to your female friends, family and colleagues and Join us in promoting new and aspiring women travel writers.
Share this post
To be informed of the latest articles, subscribe: