Foreign Affairs
It seems I am not alone in having a long-distant relationship, as the number of UK singles looking to date someone in a foreign country trebled last year, according to a survey by matchmaking service, Parship.
it seems, three million of the 15 million singles in the UK, say they are open to a serious long-distance relationship, according to the survey. Thankfully, this has  nothing to do with the lack of suitable British partners. apparently, it's more to do with the increased cost of cross-country, i.e UK, rail travel compared with air travel. Unbelievably, it's now twice as expensive to date someone living in another UK city than it is if they're in a mainland European country.
As a result, British singles are taking a more adventurous attitude to international affairs. Of those looking for a long-distance relationship on the continent, 38 per cent said it was due to cheap air travel – a flight within Europe is on average 40 per cent cheaper than a return train ticket from London to any major British city. 26 per cent attributed it to a desire to learn more about different cultures and 28 per cent said it was because they already spoke a second language.
What's more, nearly a quarter of singles said they would happily enter a long-distance committed relationship, even if they had no plans to live in the same country as their partner.
Of the 60,000 people polled, the smooth-talking Irish (11 per cent), French (11 per cent) and Italians (11 per cent), topped the list of men British women would most like to date, closely followed by the Danes (10 per cent), Dutch (10 per cent) and Swiss (10 per cent).
However, British men favoured the Nordic touch, as 14 per cent would most like to date a Swede and a further 14 per cent fancy a German lover.
Meanwhile, 13 per cent of British guys wouldn't say no to a date with a Swiss woman, 12 per cent favoured a Dutch romance and a further 12 per cent would like to meet a Danish lady.
Dr Victoria Lukats, a psychiatrist and Parship's dating expert, says: "By polling its large database of UK members, Parship has been able to show that while the majority of singles would only consider dating somebody living in the UK, 20 per cent of people are now also open to dating someone in a foreign country. In the past this would have been unheard of, except for only a few jet-setting elite. "However, initiating and maintaining an international long-distance relationship has now become easier with the use of internet dating, email, cheaper international phone calls, and low-cost air fares."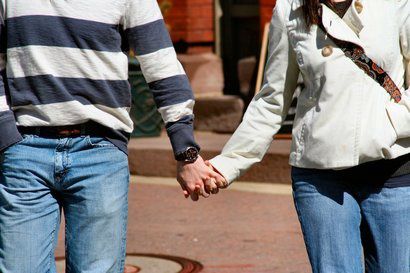 Picture: British singles find love in Europe.

 Copyright: The source of this research is from Free Features Ltd and SeasonsCars.com
Share this post
To be informed of the latest articles, subscribe: