Better late than never - introducing intern Joyce Cowles
I have been suffering chronic shoulder pain for a while now, and one of the outcomes is I have to ration the amount of time I spend typing and writing. This means my DiverseTraveller.com to-do list was getting longer and longer, and my concern about losing the good-will I have built-up, with a tiny budget, over the years, keeping me awake at night.
So, in August, I decided it was time to seek paid help, in the form of an intern. After a few weeks of sifting through CVs from Sheffield GumTree.com, I settled on two. Joyce Cowles was one of them, the other was soon off on holiday so I've put her on hold.
Joyce immediately infected me with her enthusiasm for life. Everything about her screams fun, and I never fail to smile and feel positive when in her presence. Don't get me wrong I was not recruiting an intern to be my friend, no I needed someone to work with me to boost our Facebook presence,  Joyce won hands done. Along with her wining will-do personality, she has experience promoting and managing local events off and online.
So who is Joyce? Well I've told you what won me over, for the rest I'll let her tell you herself ...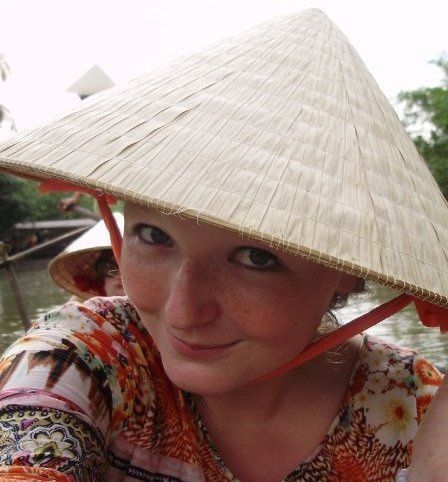 When I was 15, I backpacked  around Peru, leading to a passion for travelling. Since then I have explored South East Asia, Australia, Western Europe and parts of the US. The lure of travel is with everyday, and my wish-list of destinations is getting longer and longer. 

At the moment I am Sheffield, originally from Cambridge,  in my final year of a business degree, specialising in events management.

For my course I have to do a lot of psychometric and personality tests (for my HR module to figure out what kind of learner I am) so this type of questions always prompts me to laugh, and answer with Belbin's team roles of "shaper" or to describe myself as a "rectangle" sort of person; all of which accumulates to me being described (quite accurately actually) as a natural leader, with high ambition and is motivated by success. I like to think of myself as a passionate, hard-working, and an inquisitive sort of person with a weird sense of humour and eclectic set of interests (from academic papers on consumer behaviour, to Henry Moore sculptures and black and white films to dub-step music).  

To fund my backpacking travels I work every hour I can; plus the money helps me to enjoy great food and local nightlife between travels.          

Why I applied to intern with DiverseTraveller.com? I found the ad by accident (it was posted on another friend's wall on Facebook, the beauty of social media!) and I was drawn in for two reasons, travelling is my first love and social media marketing is a growing passion - a perfect match! As well as knowing how valuable an opportunity like this would be in regards to my university course, I liked the sound of the challenge of working on something I had yet to try.  

Picture: Joyce on a boat ride in Vietnam
Joyce and I have been working together for a month now, and she has been a delight to work with, enthusiastically providing ideas and executing them, working well on her own, and not throwing a hissy fit when constructive criticism is given.
My original plan was to have a paid intern for a month, but I am happy to continue to work with Joyce, happy to leave Facebook in her hands.
If you would like to intern with DiverseTraveller.com for a month, volunteer positions only, please get in touch. You must have experience of online marketing, journalism and / or creative writing unpaid experience is fine.
Check out our Facebook page: http://www.facebook.com/diversetraveller for regular DiverseTraveller.com updates and competitions, travel news and tips, and general travel chit chat.
Tags: DiverseTraveller, Joyce Cowles, Intern, Marketing, Sheffield
Share this post
To be informed of the latest articles, subscribe: