Planning and promoting travel writing workshops - the good, bad and ugly
I am mentally exhausted, and my fingers are fed up, they have been hammering my keyboard all day, and are registering their protests by pressing any key they so wish, so I apologise in advance if there are any typos in this.
Today has been busy, with little time to bathe or eat, I have been crouched over my laptop writing copy and promoting Diverse Traveller travel wring workshops on free event promotion websites, that cover Sheffield. I tell you, I am in awe of people, like my friend Veronica, who does this for a living, but on a much grander scale. How she did it before the internet is a mystery to me.
Learning fast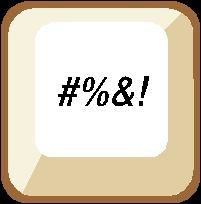 My fast introduction to workshop planning and promotion has been very stressful, I may be superwoman, but even my strong back is bending with the weight of this task. I am only working on two workshop, God help me when I have to do same for our four-week courses.
Anyway, back to the last few days, that have been good, bad and ugly.
The good - checking out unusual venues for our travel writing and photography workshops; I've visited a sports centre, a cinema, a Quaker meeting house and my favourite Sheffield Cathedral;and waiting to hear from Waterstones re our travel book club, it is looking promising. I'm hoping to run our four week courses in the Cathedral, but in the meantime (currently recruiting tutors), our first workshops will take place in Quaker Meeting House.
the bad - writing, writing and rewriting workshop copy, while my ability to spell the easiest words dwindle by the hour, then searching the webs for websites to post the said copy on;
and the very ugly - you should be glad you cannot see me now. The life of running a small, niche website is far from glamorous. Right now, I'm still in my pyjamas. having a very bad hair day, and surrounded by dirty coffee cups, orange peel and an empty box of Jaffa cakes - when did i eat 12? Plus when my hands get really tired, I frantically prance around my tiny sitting room to African music. Definaitely not pretty!

Kick up the back-side

It's amazing what dwindling finances can do to a life-long procrastator. A peek at my bank balance on Sunday night, spured me in to action. Today, I have two life travel writing workshops taking place in Sheffield;
1) February 25th - Taste of Travel Writing in Sheffield, this is my test event,
then just after International Woman's Day (IWD) I'll be running
2) a 1/2 day Introduction to Travel Writing workshop on March 10th, again in Sheffield. I'll be giving out one of these beautiful notebooks to each attendee at the Introduction to Travel Writing, 1/2 day workshop.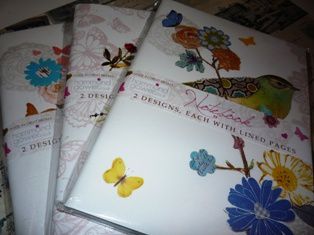 You don't have to get on a plane to reach Sheffield
A reminder to those of you soft Southerners, that trains do run to this part of the country, and believe it or not you can get here in two hours and seven minutes, and if you use my favourite travel website, Megabus, you can get train tickets here that will not cost you the earth, or if you are one of those sensible people, you can book your ticket using other train operators, and you'll be able to get a cheap day return.
Plus, and it is a big plus, The Peak District is practically down the road from central Sheffield, and believe me , it is a sight to be hold in Spring. Be warned, I shall be my best to promote Sheffield, my new home town in upcoming posts.
OK! Enough waffle from me, time to get the oven chips out of the freezer, and get back to promoting my events.
As I sign-off, please help me out by checking out our travel writing courses, tell a friend, and stay in touch to learn about our future courses, including travel photography workshops and courses.

Share this post