Adventure Travel Show 2012 speakers confirmed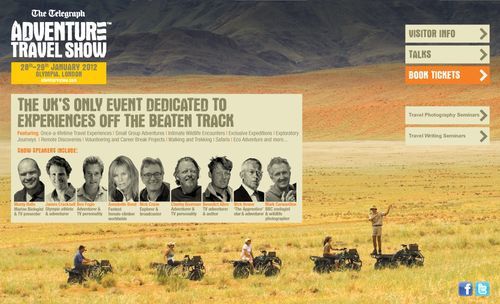 The list of speakers has been confirmed for the Adventure Travel Show 2012, celebrating the spirit of adventure, this year's show also includes talks from a panel of Daily Telegraph editors and writers, presenting their pick of top adventures for 2012. Each talk will be followed by a short Q&A.
Here are just a few of the speakers that will be there:
Saturday 28 January 2012
Time : 10:30 till 11:15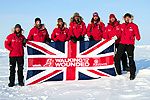 Harry's Arctic Heroes - The North Pole Challenge. Edward Parker - Walking With The Wounded.
Featured in the BBC1 TV Series 'Harry's Arctic Heroes', Walking With The Wounded helped four wounded servicemen to trek 180 miles to the North Pole. The attempt aimed to raise £2m for armed forces charities. The expedition was founded after Edward Parker's nephew was severely injured in an IED blast on tour in Afghanistan. Together with friend Simon Daglish, Edward Parker began to secure support for the idea, first with the military and then potential sponsors. A chance meeting with Prince Harry secured his support and resulted in him joining the team for the first days on the ice. Walking With The Wounded received worldwide media attention and generated substantial funds for injured servicemen. It continues its work, and next year, the charity aims to put 5 wounded soldiers on the summit of Everest. Join Edward Parker and some of the team as they tell their story.
Time : 12:30 till 13:15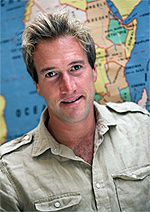 The Accidental Adventurer - Ben Fogle.
Ben Fogle is a presenter, writer and adventurer. His achievements include racing 160 miles across the Sahara desert in the notorious Marathon Des Sables. He has rowed the Atlantic Ocean in 49 days and crossed Antarctica in a foot race to the South Pole.He has presented numerous programmes including BBC's Animal Park, Wild In Africa, Countryfile, Crufts, One Man and His Dog and Extreme Dreams.
He writes regularly for the Sunday Telegraph and the Independent and has written five bestselling books. Ben's latest book, The Accidental Adventurer is out now. He is an ambassador for WWF, Medecins Sans Frontier and Tusk, a fellow of the Royal Geographical Society and the President of the Campaign for National Parks.
Sunday 29 January 2012
Time : 10:30 till 11:15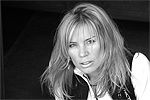 Having goals and confronting fears.Annabelle Bond.
Annabelle reached the summit of mount Everest on May 15th 2004, making her the fourth British woman to ever stand on top of the world. Since climbing mount Everest, Annabelle went onto scale all seven summits, the highest peaks on each continent in just 360 days reaching the summit of Denali in Alaska on 10th May 2005, thus making her the fastest woman climber in the world and part of an elite group of less than 115 people to have ever achieved this physical and logistical feat.
Time : 13:30 till 14:15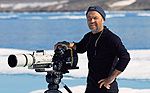 Wilderness Camera, by Frozen Planet Cameraman Doug Allan.
Join cameraman Doug Allan in his experiences of filming the BBC wildlife series "Frozen Planet".  In a career spanning 25 years, BAFTA and Emmy award winning photographer Doug Allen has made over 50 filming trips, taking him from the depths of the Arctic to the upper reaches of Mount Everest.  Most recently known for his esteemed position as the cameraman for the BBC documentaries "Human Planet", "Ocean Giants" and "Frozen Planet", Doug has experienced, captured and shared his fascinating experiences and remarkable tales.  Awarded the Fuchs Medal in 1982 and then the Polar Medal in 1984, Doug is now set to join a select band of polar people as he prepares to collect a bar to his Polar Medal in January 2012, in recognition of his notable contribution to polar photography.
You still have time to try and win a pair of free tickets, click here to enter our prize draw.
Share this post