1. Why?
March 31 2012 , Written by thediversetraveller Published on #black travel, #black woman traveller, #black women, #DiverseTraveller, #diversity, #Ola Fagbohun, #solo traveler, #travel blog, #travel media, #Travel News, #travel writers, #travel writing, #women travel writers, #women traveller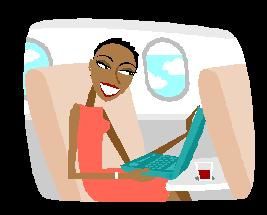 Ola's world, because travel and travel media doesn't have to be male, middle-aged, middle-class and white!
That's right, I said it!
Travel media needs to join the 21st century and be more inclusive. Here in the UK I am tired of visiting book shops only to see most of the books in the travel section written by men. And don't get me started on the lack of colour in travel writing.
Now, I'm not blaming the book shops, after all they sell what the public want right?
Why are there not as many women travel writers? Where are the travel stories from multi-cultural Britain? You tell me? And women, you can write a travel book that sells that doesn't have to be based on excaping to repair a broken heart of on the endless quest for love. In my little way I am on a crusade to change this perception, that's why I started and run Diverse Traveller.
So, here I am, an aspiring travel writer, trying to find my writing voice. So, I shall be trying out all sorts of writing, everything from stories about my own travel experiences (from nearly 30 countries), reviews, how-to's, and general ramblings.
Like many would-be writers, and writers so I have learned, I spend a lot of time procrastinating, and I shall be writing about that too. I'll try not to be selfish, and make this blog, about me, me and me. So if you want to share your own experiences, knowledge and views on anything travel-related, please get in touch, men included.
Please let me know what you think about my post, musings and rants, by posting your thoughts, feedback, constructive cristism welcome, discussions via the comments section.
Lastly, please visit my website at www.diversetraveller.com and help me spread the DiverseTraveller word that women can write about travel too.
Share this post