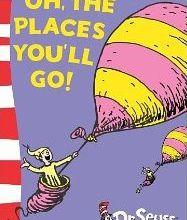 June 4 2012 , Written by thediversetraveller Published on #adventure, #Career-gap, #decision, #Dr Seuss, #Excess Baggage (Misc), #Gap-year, #life choices, #Oh The Places You'll Go!, #travel, #Travel Write Now (stories and news)
Last week, I spent hours sorting through the things I have placed in storage for years. Each year, with clinical detachment, I sort, disguard, and rebox. However, I lose all detachment when it comes to sorting through my many boxes of books; books that...
Newsletter
Subscribe to be notified of future posts.