Posts with #8weekstogo tag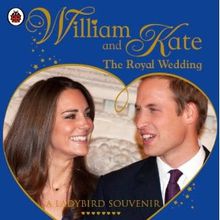 March 17 2011 , Written by thediversetraveller Published on #8weekstogo, #health advice, #holiday, #Recommendations & Rants (tips, links and reviews), #Royal Wedding, #travel, #travel advice, #travel health, #travel tips, #travelling
According to The Telegraph on line, 1.5 million people will be watching as much as they can of the Royal Wedding live, in London, come April 29. Up to four billion others worldwide will be watching the hour long service on TV. I say more grease to their...

August 18 2010 , Written by thediversetraveller Published on #8weekstogo, #Bali, #disease, #DiverseTraveller.com - Women Who Travel, Write, Snap & Share, #eat pray love, #holiday-makers, #Rabies, #Recommendations & Rants (tips, links and reviews), #Travel Beyond the UK, #travel health, #travellers, #vaccinations
Planning to follow in the footsteps of American author Elizabeth Gilbert, and create your very own Eat, Pray, Love experience? Well, stop fantasizing, and take a moment to consider the following urgent travel health advice, particularly if you plan to...
Newsletter
Subscribe to be notified of future posts.