Posts with #prize draw tag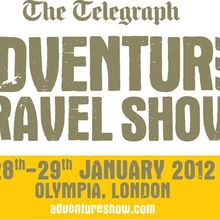 January 8 2012 , Written by thediversetraveller Published on #Belinda Kirk, #Discount tickets, #Diverse Traveller, #DiverseTraveller.com - Women Who Travel, Write, Snap & Share, #Events, #Frances Gordon, #Free tickets, #Lois Pryce, #Prize Draw, #Recommendations & Rants (tips, links and reviews), #The Telegraph Adventure Travel show, #travel, #travel photography, #travel writing, #Win
Discover a journey of your lifetime 28-29 January 2012, Olympia, London The Telegraph Adventure Travel Show is a world of extraordinary discoveries, all under one roof. It is the UK's foremost travel event for people who like to travel outside the mainstream...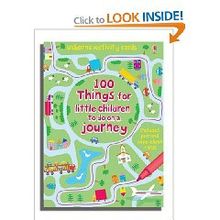 July 5 2011 , Written by thediversetraveller Published on #children's games, #DiverseTraveller.com - Women Who Travel, Write, Snap & Share, #Family Travel, #free, #keeping kids occupied, #Prize Draw, #Recommendations & Rants (tips, links and reviews), #travel, #Travel Beyond the UK, #travel tips, #travelling with kids, #Writing
In preparation for the fast approaching Summer holidays, which some of you are dreading, we want your creative and / wacky tales and tips of family holidays past - good and bad. To thank you and help you silence the dreaded, "are we there yet?" I am giving...
Newsletter
Subscribe to be notified of future posts.